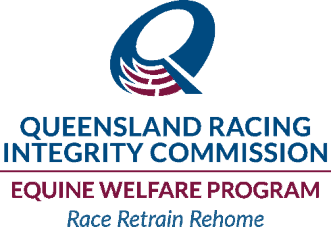 Those of us that love the Standardbred horse can list the outstanding qualities they possess, but often outside of the racing world, the Standardbred is seen as a "one trick pony" that is not suitable for other equestrian disciplines.
The skill and ability that the modern Standardbred has demonstrated in harness racing has eclipsed its saddle uses in our minds, but in the first half of the 20th century it was also shown as a combination horse, a gaited saddle horse and a "walk, trot, canter" horse in horse shows and was still widely used as a Hunter. Because of their success as a harness racer we have forgotten that until 1840 they were usually ridden in races; the pacers still were regularly ridden until the late 1800s and in some races today.
One horse who had jumping talent by the bucket load was a trotting mare named Bionic Woman. Bionic Woman (Addio Byrd—Bonbon Lobell, Overtrick) was close to being kicked out of a Standardbred track in California for being unruly when she was traded by her trainer to pay his farrier bill. The mare went on to help the U.S. team to a third-place finish at the Spruce Meadows Nations Cup in 1978 and second place in 1979.
So, with generous sponsorship from Queensland Racing Integrity Commission -Welfare Program, SAQ held its Showjumping Gala Competition on the 24th July to showcase and reward the Standardbred Showjumper.  SAQ were pleased that the number of entries this year were double last years, with many equestrians eager to get back out post 2020. We had Standardbreds at all height levels offered and placing well against the open horses. SAQ also recognised our fellow off the track horses and gave prizes for the highest placed thoroughbreds in each class.